Helmet Care Kit (4) 4oz Sprayers
Molecule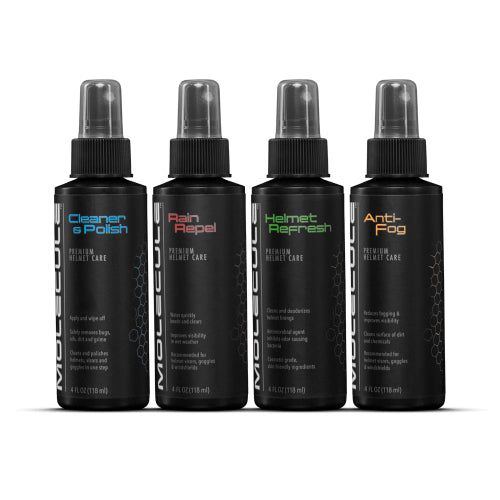 ***Use discount code MOLECULE15 for a limited time only***
Bundled kit for all your helmet care needs. Light Duty CLEANER & POLISH in one spray designed to keep helmets clean, shining and protected. Safe to use on finishes, visors, including flat and matte. REFRESH to keep the inside of your helmet clean. ANTI-FOG to keep the inside of your visor clear. RAIN REPEL for the outside of your visor. 
Includes microfiber towel to keep your helmet fresh and clean.
Caution:  Do not use on Stilo visors.
For more information check out our About Molecule and Why We Love Molecule.