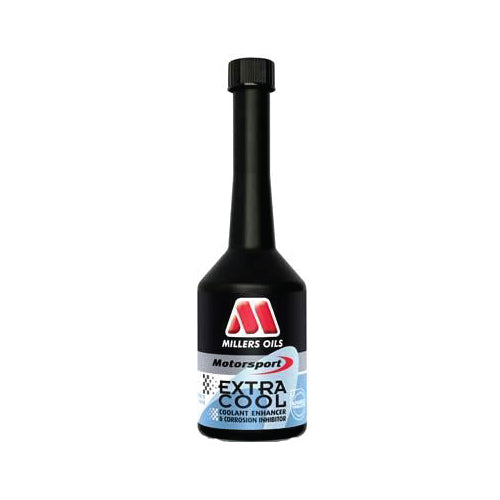 Product Description
Multi metal corrosion inhibitor and cooling system enhancer.
APPLICATION:
Dilute with water in the ratio 1 part Extra Cool to 50 parts water [2% solution] for corrosion inhibition of vehicle cooling systems and deposit reduction.
USER BENEFITS:
• 
Helps to maintain coolant flow in radiators.
• 
Reduces deposit formation in radiators.
• 
Provides powerful corrosion protection for all metals found in engines e.g. aluminum, cast iron, etc.
• Helps reduce coolant temperature by up to 27°F (15°C).
PERFORMANCE PROFILE:
• 
Reduces engine damage from internal coolant leaks.
• 
Mixes with all good quality antifreezes.
• Does not provide antifreeze protection.
Note:  Antifreeze is often based on ethylene or propylene glycol, which are insoluble in oil. Internal coolant leaks may cause damage to highly stressed bearings.
TYPICAL CHARACTERISTICS:
• 
Specific Gravity @ 20°C ... 1.172
• Color ... Blue
HEALTH AND SAFETY:
Health and Safety Data Sheet 7678 applies to this product. When used for the purpose recommended and with due regard to the appropriate Health and Safety Data, the product should cause no concern.
FOR TECHNICAL ASSISTANCE:
If in doubt, consult with our partner shop, RPR Automotive at 410-589-3966.