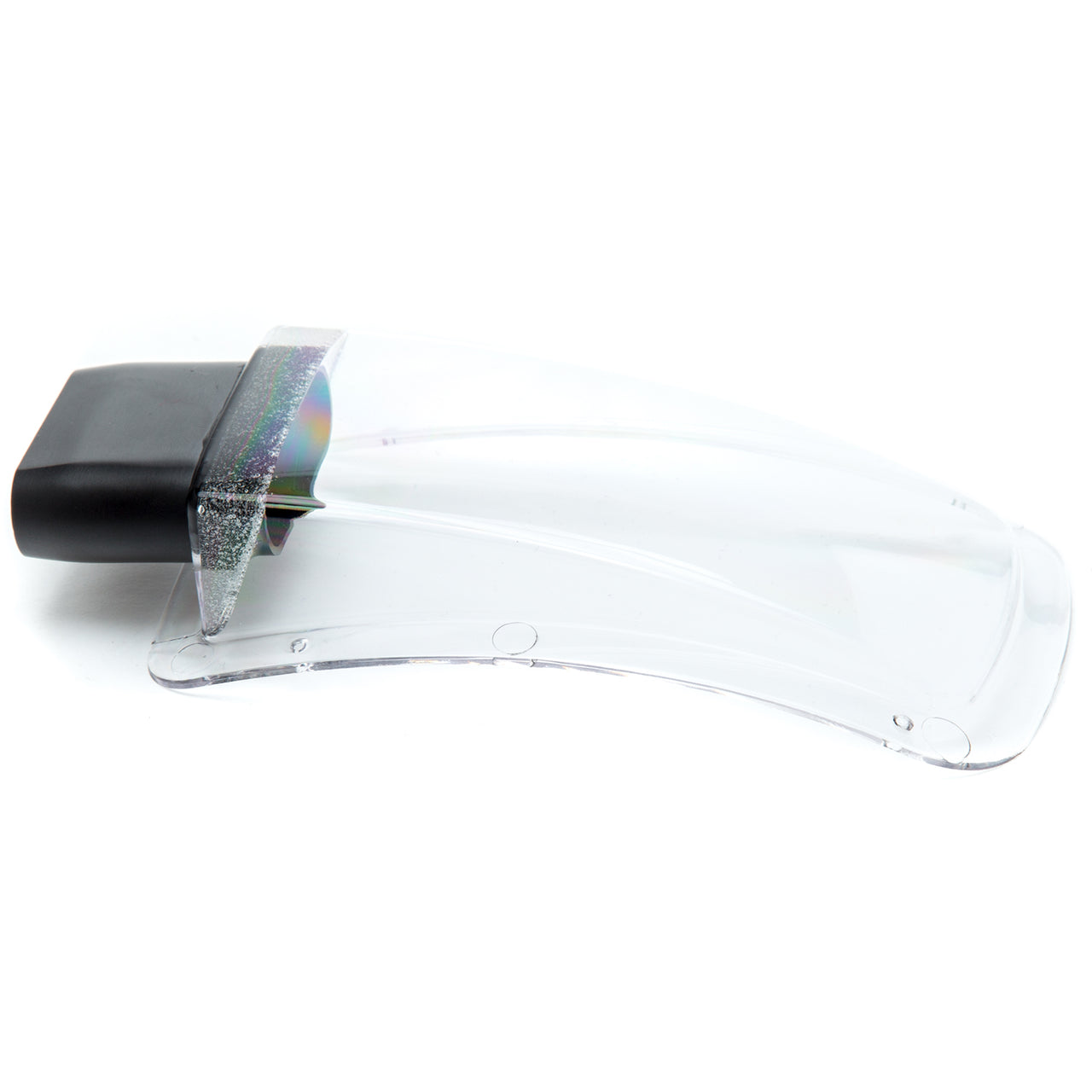 The ROUX Helmets Forced Air Scoop integrates with all ROUX Helmets by replacing the original top air-duct with a forced-air adapter to provide cool airflow to your face through internal vents in the forehead-area of the your ROUX helmet.
The Forced Air Scoop is compatible with most forced-air systems and includes additional hardware for easy installation.

The ROUX Helmets Forced Air Scoop provides the following features:
• Easy installation with the use of the original air-duct screws, additional screws (included), or double sided tape (not included).
• Integrates seamlessly with all ROUX Helmets
.
• Use in conjunction with the ROUX Helmets Cool-X Hose Assembly for maximum helmet cooling.
For more information check out our About ROUX Helmets and Why We Love ROUX Helmets.