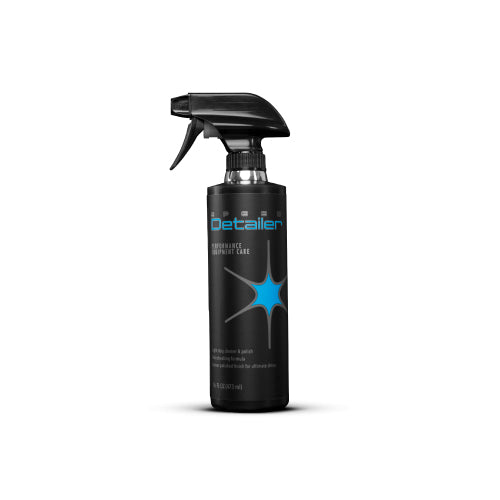 ***Use discount code MOLECULE15 for a limited time only***
Molecule Speed DETAILER is a light duty cleaner & polish in one, designed to keep vehicle surfaces looking clean, shining and protected. Safe to use on all finishes, paint, powder coat, plastics, vinyl, including flat and matte.
Available In:  16 oz, 1 Gallon, and 5 Gallon
• Safely removes light rubber scuff marks, bugs, oils, dirt and grime
• 
Reactive siloxane attaches to surface to polish without a slimy feel
• 
Reduces dirt, grime and grease surface build up
• 
Cleans & Polishes in one easy step
• 
Just spray on & wipe off
• 
Non-streaking formula
Molecule got tired of trying to keep a race car clean in the middle of a hot paddock. Off-the-shelf detailers were either heavy in wax or dried instantly when put on a hot race car. Molecule designed Speed DETAILER to give the polished shine without the mess. Works great on bodywork, frame rails, plastics and rubber to get a shine without the slime.
While not necessary, Molecule recommends using Speed CLEANER before applying Speed DETAILER. Paired together it's a combination that will provide a clean and shiny finish in a fraction of the time that other products on the market offer.
For more information check out our About Molecule and Why We Love Molecule.