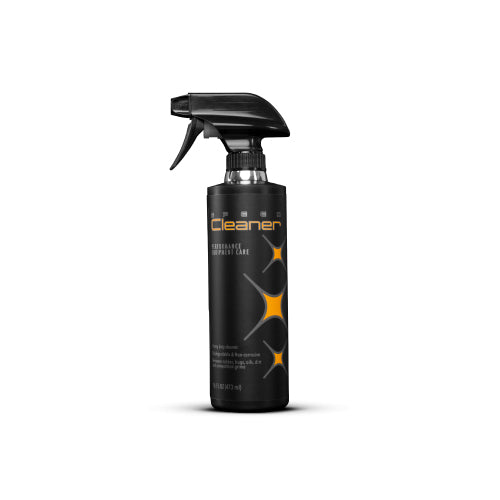 ***Use discount code MOLECULE15 for a limited time only***
Molecule Speed CLEANER is a heavy duty cleaner in one spray designed to keep all parts of vehicle and equipment clean. Safe to use on all vehicle finishes, paint, powder coat, and plastics, including flat and matte.
Available In:  16 oz, 1 Gallon, and 5 Gallon
• Safely removes rubber scuff marks, bugs, oils, dirt and heavy grime
• 
Non-toxic formula
• 
Non-corrosive, biodegradable and ph balanced
• 
Easy to use, just spray on & wipe off
• 
Non-streaking formula
Speed CLEANER is Molecule's answer to all the hard to clean areas of the race car, motorcycle, bike, truck or kart. Speed CLEANER is designed to hit the heavy rubber marks and the nasty grime picked up on the track, trail, or road. Safe on plastics, paint, vinyl, metals and effective on petroleum based stains. Use as a degreaser on heavy grime and simply spray on and wipe off. It returns metals to new looking condition. Speed CLEANER has quickly become one of Molecule's best selling products.
As racers, Molecule wanted to make sure all their equipment was cleaned properly. They found a missing product when it came to being able to quickly clean a racecar without worrying about the harshness of the chemicals. Molecule needed a degreaser that worked quickly, was easy to use, and would clean anything without worry, so they made their own.
For more information check out our About Molecule and Why We Love Molecule.