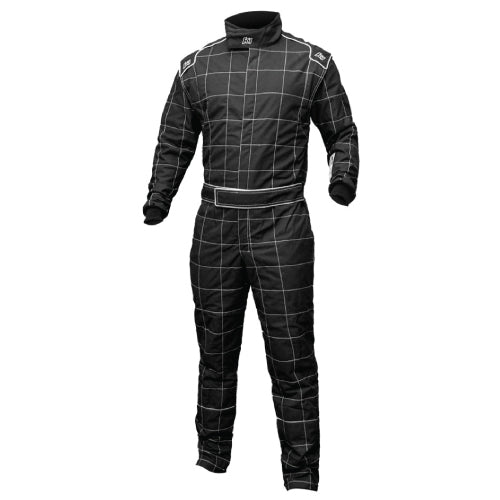 The K1 RaceGear Vintage Race Suit is a 2-layer, Nomex, SFI 3.2a/5 certified fire suit that is perfect for auto racing applications. We think you'll be hard-pressed to find a race suit that represents a better value for the money.
***THIS SUIT HAS BEEN DISCONTINUED. WE ARE OFFERING OUR REMAINING INVENTORY AT 30% OFF***
The K1 RaceGear Vintage Race Suit incorporates the following features at an unbeatable price:
• SFI 3.2a/5 Certified
• 2-layer Nomex
• Relaxed Fit
• Stretch Nomex at shoulders for full movement
• Velcro closure at belt and collar
• Ribbed knit Nomex cuffs at wrists and ankles 
• Bootcut legs
For more information about K1 RaceGear check out our About K1 RaceGear and Why We Love K1 RaceGear.