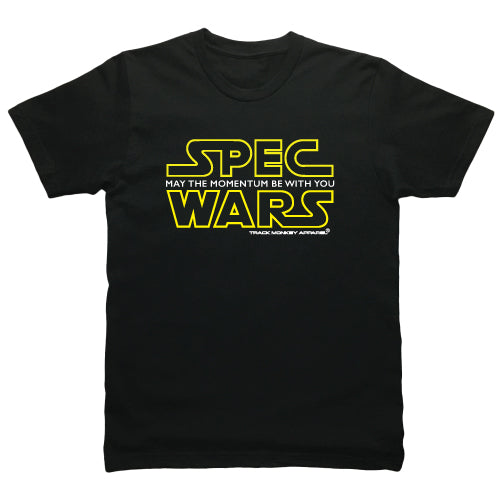 The 2019 Season Begins...
Racers across America were busy during the off-season. The SpecMiatas hammered out their bodywork, the Spec Racer Fords fixed all their fiberglass, the SpecE30s replaced their rocker arms (for the 20th time), the Spec944s tried to find more power, and the Spec/American Iron racers drank beers because their cars are easy and reliable.
But they will once again converge in another season of epic racing...
The SPEC WARS have begun!
-MAY THE MOMENTUM BE WITH YOU!-
SIZE GUIDE:
SEMI-FITTED TEE:  American Apparel's highly popular tee known for it's semi-contoured fit, ultra soft feel, and made in the USA. Select the next size up if in between sizes.