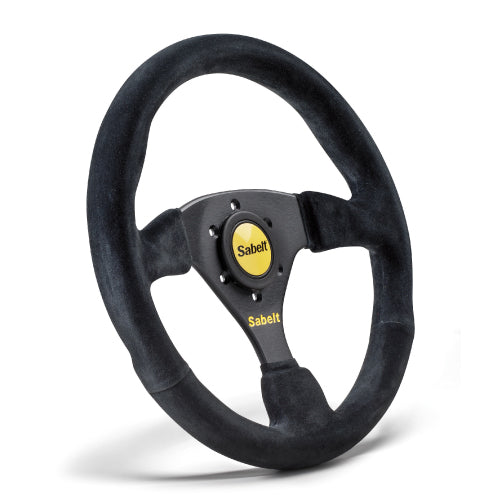 The Sabelt SW-633 competition steering wheel provides a 330mm diameter with a thick grip for added comfort and control. Made in Italy, Sabelt has strived to produce some of the highest quality steering wheels on the market. The quality is unmatched and you can feel it every time you get in your car and take hold of the steering wheel.
The Sabelt SW-633 steering wheel provides the following features:
• 330mm Diameter
• Thick Grip
• 
Finished in the finest Italian black suede leather
• 
Supplied with Sabelt horn push kit
• 
Heritage of Racing and Competition Motorsports
• 
Ultimate comfort, safety, and performance
• 
One of our favorite steering wheels for durability and grip
• 100% M
ade in Italy with the best materials and craftsmanship
For more information about Sabelt check out our About Sabelt and Why We Love Sabelt.