Sabelt - SW-390 - Deep-Dish Steering Wheel
Sabelt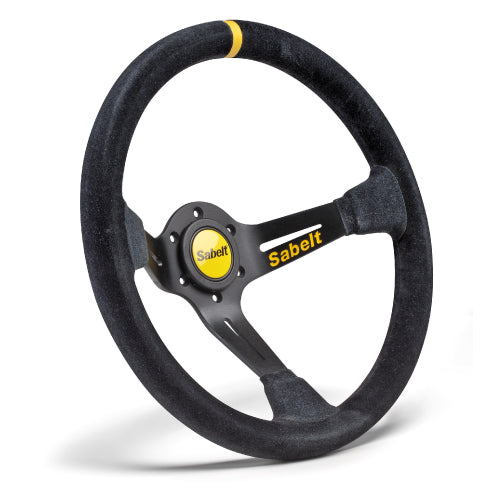 The Sabelt SW-390 steering wheel, originally called the Akropolis, is a very traditional, deep-dish, three-spoke, race and rally steering wheel with a 350mm diameter. This wheel features stronger aluminum spokes than the competitors, a round handgrip section with a 30mm diameter, and a 90mm dish depth.
The Sabelt SW-390 steering wheel provides the following features:
• 350mm Diameter
• 90
mm semi-dish depth
• 30mm diameter grip
• Finished in the finest Italian black suede leather
• 
Supplied with Sabelt horn push kit
• 
Heritage of Racing and Competition Motorsports
• 
Ultimate comfort, safety, and performance
• 100% M
ade in Italy with the best materials and craftsmanship
For more information about Sabelt check out our About Sabelt and Why We Love Sabelt.