Sabelt - Steel Series-Full 2" Harness
Sabelt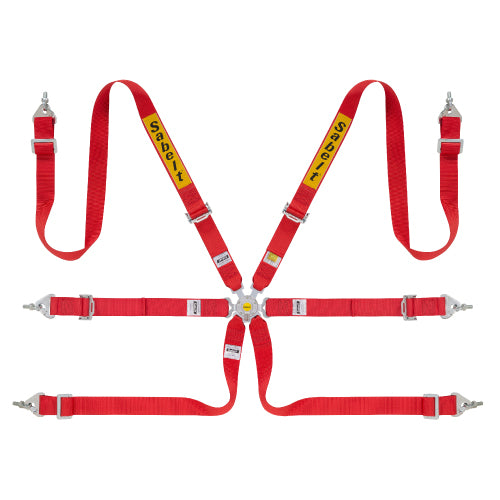 The Steel Series Full 2" harness is Sabelt's entry-level harness providing the same level of quality and reliability for which Sabelt is known. Most track days and club racing groups are requiring drivers use a Hans device if using a 6-point harness making this the ideal harness for new comers and cost-conscious racers.
 The Sabelt Steel Series Full 2" harness incorporates the following features:
• FIA 8853-2016 Certified
• 2" shoulder, lap, and sub-belts
• Pull-up lap belts
• New compact buckle integrates sub-belts
• 100% Made in Italy
Sabelt is the industry leading manufacturer of motorsport harnesses and accessories for a good reason.
For more information about Sabelt check out our About Sabelt and Why We Love Sabelt.