Sabelt - GT-Pad Race Seat
Sabelt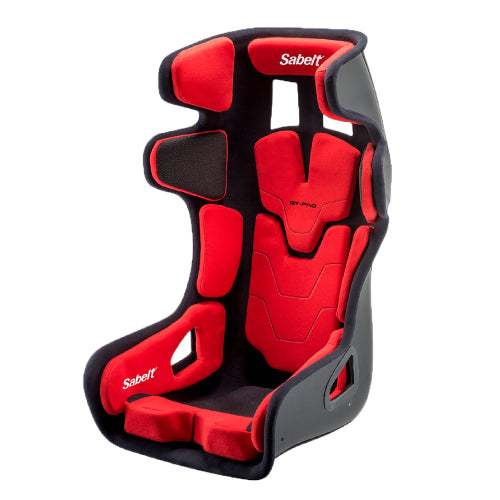 The GT-Pad is FIA certified and is Sabelt's first modular race seat. The pad kits are available separately and can be interchanged to customize the seat according to the different sizes of padding and color.
The Sabelt GT-Pad race seat provides the following features:
• FIA Certified
• Shell is covered by durable, high resistance velvet.
• Shell in VTR was developed using the know-how acquired from the world's leading racing including GT and WRC.
• Integrated head protection system.
• Shoulder and hip areas designed according to the stringent requirements of FIA Regulation 8862 to improve driver safety.
• Rear structural reinforcement.
• Ergonomic foam sections created from CAD simulations and tested by our professional drivers to improve driving comfort.
• ADS (Air Ducting System):  the spacing around the pads improves air circulation and increases the seat's breathability, improving driver performance.
• 100% Made In Italy
For more information about Sabelt check out our About Sabelt and Why We Love Sabelt.