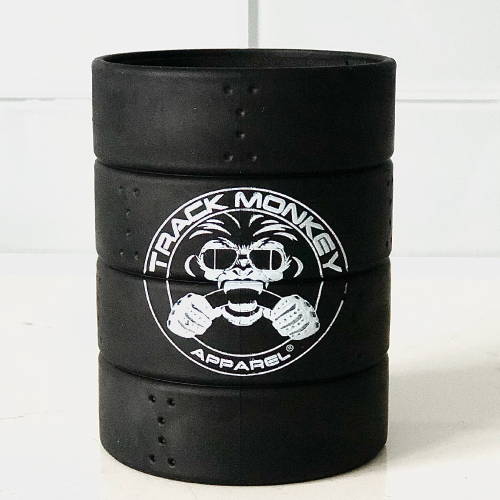 Introducing our ALL NEW and GRIPPY Track Monkey RACE SLICK COOZIE!
Our new RACE SLICK COOZIE is void of any tread meaning maximum grip in the dry!
Inspired by true race slicks and featuring our own custom tire wear indicators.
Our RACE SLICK COOZIE's slim design provides a very comfortable grip while the high density foam keeps your favorite beverage cold while wrenching in the garage, cooling off after a long day at the track, or simply pounding beers in your backyard!
Features:
-lined with removable, water proof, high density foam provides insulation and a snug fit-slim design provides a comfortable and easy grip-hole at base of coozie allows easy removal of empty beverage-new one-piece design-patent pending-proudly Made in the USA