Pininfarina Race Shoe PF-1
Sabelt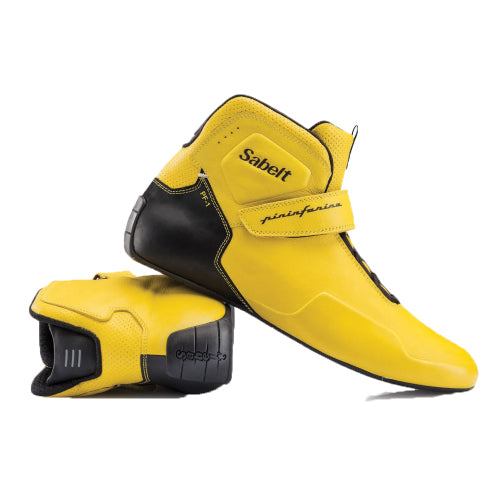 The PF-1 is a new race shoe born from the collaboration between Sabelt and Pininfarina and the union of two Italian excellences to create an exclusive and iconic product.
This model is characterized by Sabelt's racing experience and by a unique and cool design which distinguishes Pininfarina's style.
The Sabelt Pininfarina PF-1 Race shoe provides the following features:
• FIA 8856-2000 Certified
• Ultra thin and breathable calf leather
• Ankle protection with padding
• Embossed lateral protection
• Flexible insert with reflective area
• Internal breathable 3D mesh fabric
• Inner sole with gel shock absorber
• Racing super grip sole
• Available in Yellow
• Sizes 36 - 47
• 100% Made in Italy
For more information about Sabelt check out our About Sabelt and Why We Love Sabelt.