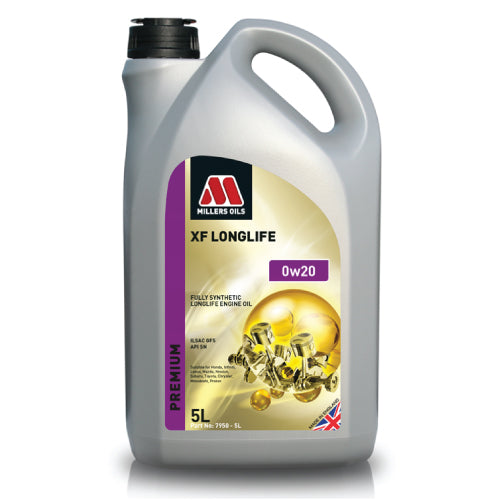 Product Description
A high performance fully synthetic fuel efficient engine oil for makes such as Chrysler, Honda, Lexus, Mazda, Mitsubishi, Nissan, Subaru, Suzuki and Toyota.
APPLICATION:
Synthetic engine oil technology for passenger car gasoline engines which provides protection from deposits and wear. Not recommended for cars requiring low or mid SAPS.
USER BENEFITS:
• 
Improved engine efficiency and improves fuel economy.
• 
Excellent low temperature performance.
• 
Excellent oxidation and thermal stability.
• Wear protection throughout the drain period.
PERFORMANCE PROFILE:
• 
ILSAC: GF-5
• API: SN
TYPICAL CHARACTERISTICS:
• 
SAE Viscosity 0w20
• 
Specific Gravity (at 15°C) 0.846
• 
Kinematic Viscosity (at 100°C, cSt) 7.77
• 
Kinematic Viscosity (at 40°C, cSt) 43.8
• 
Viscosity Index 148
• 
Pour Point (°C) -39
• 
Flash Point (°C) >200
• 
Cold Crank Viscosity (cP) 6,200
HEALTH AND SAFETY:
Health and Safety Data Sheet 7678 applies to this product. When used for the purpose recommended and with due regard to the appropriate Health and Safety Data, the product should cause no concern.
FOR TECHNICAL ASSISTANCE:
If in doubt, consult with our partner shop, RPR Automotive at 410-589-3966.