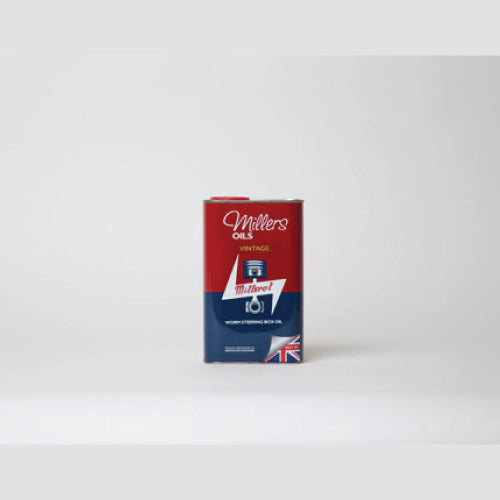 Product Description
• For s
teering boxes, worm and other type
• 
Low friction additive reduces sticky, heavy steering
• Tested by Rolls-Royce and Bentley
High viscosity solvent refined mineral oils with low friction additive treatment. Specifically formulated for worm and other types of steering box.

APPLICATION:
Used for lubrication of steering boxes on vintage and classic vehicles. 
USER BENEFITS:
• 
Developed to reduce the 'sticky' and heavy steering found on many vintage and classic vehicles
• Tested by Rolls-Royce and Bentley engineers who have reported outstanding transformation in steering characteristics
TYPICAL CHARACTERISITCS:
• 
Specific Gravity (at 15°C) 0.9
• 
Kinematic Viscosity (at 40°C, cSt) 320
• 
Flash Point (°C) 200
HEALTH AND SAFETY:
Health and Safety Data Sheet 7678 applies to this product. When used for the purpose recommended and with due regard to the appropriate Health and Safety Data, the product should cause no concern.
FOR TECHNICAL ASSISTANCE:
If in doubt, consult with our partner shop, RPR Automotive at 410-589-3966.