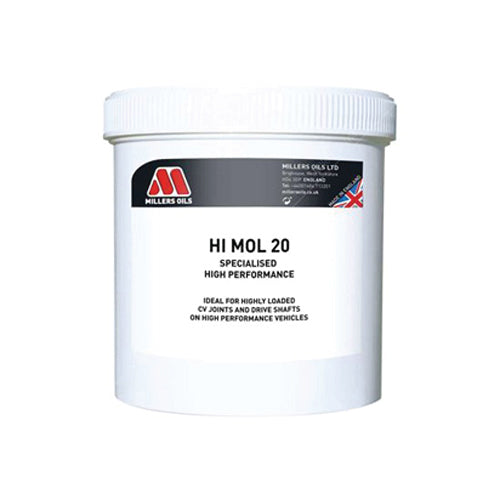 Product Description
• For 
CV Joints
• For h
ighly loaded sliding spline drive shafts
• Lithium soap and molybdenum disulphide based
APPLICATION:
Ideal for constant velocity joints and highly loaded sliding spine drive shafts.
USER BENEFITS:
• 
Very high molybdenum content versus normal black greases.
• 
Ideal for highly loaded constant velocity (CV) joints in motorsport applications.
• 
Eliminates sliding spine binding under high acceleration loads.
• 
The high molybdenum disulphide content provides a high load carrying capability making the product suitable for other high load applications.
HEALTH AND SAFETY:
Health and Safety Data Sheet 7678 applies to this product. When used for the purpose recommended and with due regard to the appropriate Health and Safety Data, the product should cause no concern.
FOR TECHNICAL ASSISTANCE:
If in doubt, consult with our partner shop, RPR Automotive at 410-589-3966.