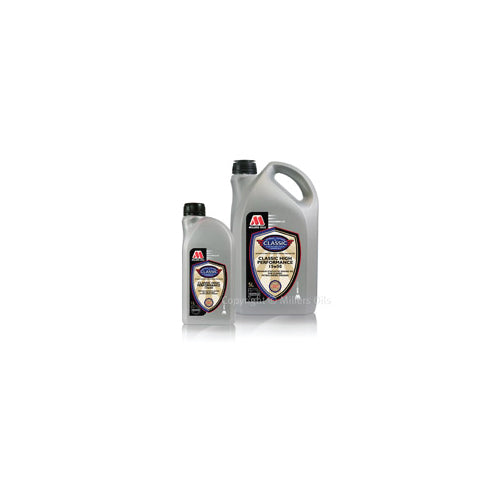 Product Description
• Fully Synthetic modern oil for 1960's through 1980's classic applications
• 1100ppm ZDDP, along with detergents and dispersants in robust additive pack
• Protects against high pressure and temperature in multivalve, NA and turbo applications
DESCRIPTION:
A modern fully synthetic oil for high performance modern classics. Providing protection against high pressures and temperatures in multi valve, multi cam, normally aspirated and turbo, petrol and diesel units.
APPLICATION:
Use as received for engine lubrication of primarily pre-1990 vehicles, both petrol and diesel, which were developed on the multigrade oils of their time
USER BENEFITS:
• Incorporates modern additive technology with period viscometrics to provide the optimum lubrication characteristics for engines manufactured in the immediate post war period through to the early 1980's
• Suitable for higher mileage applications where oil consumption is a problem
• The modern technology ensures an oil which will meet the 'period' performance requirements along with up-to-date specifications
• Contains high level of ZDDP (Zinc)
PERFORMANCE PROFILE:
• API: SL, CF
TYPICAL CHARACTERISTICS:
SAE Viscosity 15w50
Specific Gravity (at 15°C) 0.861
Kinematic Viscosity (at 100°C, cSt) 18.9
Kinematic Viscosity (at 40°C, cSt) 128
Viscosity Index 166
Pour Point (°C) <-20
Flash Point (°C) >200
Cold Crank Viscosity (cP) 7,500
HEALTH AND SAFETY:
Health and Safety Data Sheet 7678 applies to this product. When used for the purpose recommended and with due regard to the appropriate Health and Safety Data, the product should cause no concern.
FOR TECHNICAL ASSISTANCE:
If in doubt, consult with our partner shop, RPR Automotive at 410-589-3966.