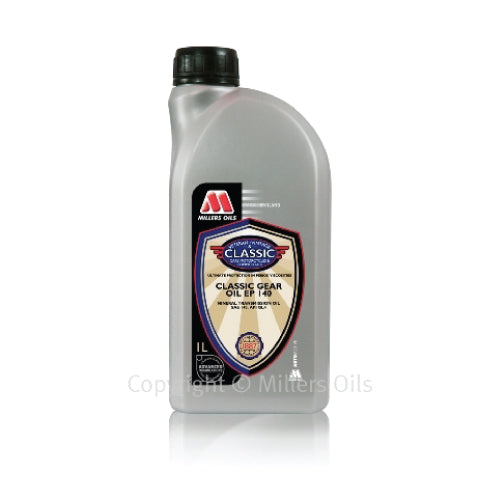 Product Description
An extreme pressure gear oil SAE 140 mineral based gear oil with performance additives. This product is engineered for gearboxes and differentials requiring EP lubricant to provide low friction and reduced noise.
APPLICATION:
Use as received in classic gearboxes and differentials requiring extreme pressure (EP) lubricants and GL4 specification. Also suitable for brass and bronze components i.e. non stain.
USER BENEFITS:
• Provides performance level specified by manufacturers for gearboxes and axles.
• Viscosity selected to meet classic vehicle requirements.
• Low friction reduces noise.
PERFORMANCE PROFILE:
API: GL-4
MIL: MIL-L-2105
Typical Characteristics
SAE Viscosity 140
Specific Gravity (at 15°C) 0.905
Kinematic Viscosity (at 100°C, cSt) 31
Kinematic Viscosity (at 40°C, cSt) 484.3
Viscosity Index 94
Pour Point (°C) -9
Flash Point (°C) 238
HEALTH AND SAFETY:
Health and Safety Data Sheet 7678 applies to this product. When used for the purpose recommended and with due regard to the appropriate Health and Safety Data, the product should cause no concern.
FOR TECHNICAL ASSISTANCE:
If in doubt, consult with our partner shop, RPR Automotive at 410-589-3966.