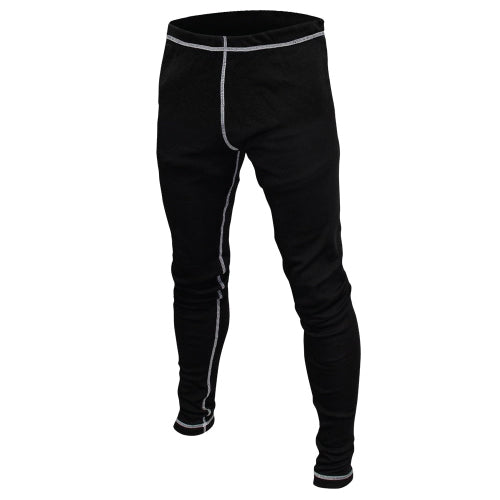 The NEW K1 RaceGear Flex Nomex Underpants are constructed of the highest quality blend of 100% Nomex and natural viscose fibers and is SFI and FIA certified. This innovative material offers not only superior flame resistance and protection against heat transfer, but is also the ultimate choice for a soft, lightweight comfortable underpant. The K1 RaceGear FLEX Nomex Underpants were designed and tested specifically by top pros in Rally Cross, WEC and other endurance challenge series for long lasting comfort. The Flex Nomex Underpants are ideal for both karters and auto racers looking for the ultimate protection and comfort. 
The K1 RaceGear Flex Nomex Underpants provide the following features:
• 
SFI 3.3/5 and FIA 8856 Certified
• 
180 g/m² Super Lightweight Material
• 
50% Nomex, 50% innovative viscose fibers for ultimate in weight savings, flame resistance & thermal insulation to combat heat stress and fatigue
• 
Minimal flat stitched seams
• 
Special non-chemical dry treatment to promote cooling and combat odor
• 
Highest level of elasticity and softness
• Designed specifically for long lasting comfort for endurance racing
For more information about K1 RaceGear check out our About K1 RaceGear and Why We Love K1 RaceGear.